A WORD ABOUT OUR COMMERCIAL OPTIONS
A High-Performance Custom Blend – The Foundation of all our products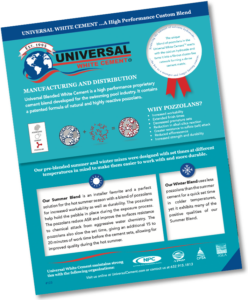 Universal White Cement continues to be a leader in reliable and durable cement products for swimming pools. These high-performance products help withstand the harsh chemical environments of commercial pools with unmatched strength and workability.
Our commercial interior pool finishes use Universal Cement engineered pozzolanic cement which helps to hold the aggregates in our finishes together while still providing architecturally pleasing results. Click here to see how this works.
COMMERCIAL JOB SITE COMPONENT MIXES
Plaster and Pebble
Always use Universal White High-Performance patented pozzolan-blended cement in formulas.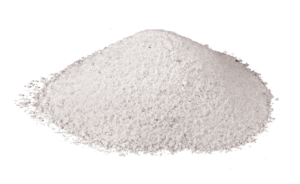 Plaster Mix with 98% Ultra White Marble

Mini Pebble Mix – Koolstone White Mini 8/16
PRE-BLENDED COMMERCIAL MIXES
The unique blend of pozzolans in the Universal White Cement® reacts with the calcium hydroxide and turns it into a fibrous cluster-like network, forming a dense cement matrix. Only Universal White Cement™ will give you this reliable combination.
We use Calcined Metakaolin and four types of pozzolans in our mix design. These include polymers such as Acti-Plex. The clay is heat-treated to the highest temperatures and ground to a fine powder to increase workability and compressive strength.