MEET YOUR TEAM AT UNIVERSAL
A history of innovation and growth continues to set the course for the future.
Everyone on the Universal Cement team, from the professional and experienced sales force, to the knowledgeable technical support resources and the friendly back office staff, strives to understand and meet your specific needs.
Our dedication and long history in the industry has allowed us to build strong relationships with suppliers, vendors and customers.

Randy Liljenquist
President – Universal Cement
Our President Randy Liljenquist became one of the original Pebble Tec® applicators in the Phoenix, AZ market and over the years has helped to train hundreds of crews all over the country, perfecting the interior pebble finish installation technique.
Randy established Universal White Cement Company® in 1995 with one product in mind, Universal Blended White Cement®. This patented pozzolan blended cement offered pool plasterers greater durability, workability and increased cement strength. With the success of our Blended White Cement, Universal has developed additional high performance products such as admixtures, additives and pre-blended  interior finishes. These are now being sold through swimming pool product distributions centers and directly to pool plasterers across the United States. Ryan Liljenquist
Vice President – Universal Cement
Universal White Cement Vice President Ryan Liljenquist, Randy's son, continues to take our company to new heights in logistics and efficiency. His leadership in streamlining processes, expanding distribution capabilities and broadening our supply network directly impacts our ability to better serve our customers.
Implementing Ryan's vision  to increase the number of blending and distribution points across the country facilitates sourcing local materials and allows UWC to maintain control over all aspects of product blending. This ensures consistent reliability across all our products. Direct access and greater load capacity of rail lines from both our Glendale, AZ and Cleburne, TX facilities translate into broader and more effective distribution.
Universal White Cement has always had a passion for innovation and a commitment to the industry. We strive to discover and implement the newest best  practices, and continue to improve our products and our service to you, our customer.
A PROFESSIONAL APPROACH TO HELPING YOU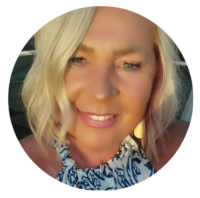 Astrid Petersen
Sales and Marketing Manager
SALES AND TECHNICAL SUPPORT